July 12, 2022
10 First Date Tips for Women That Actually Work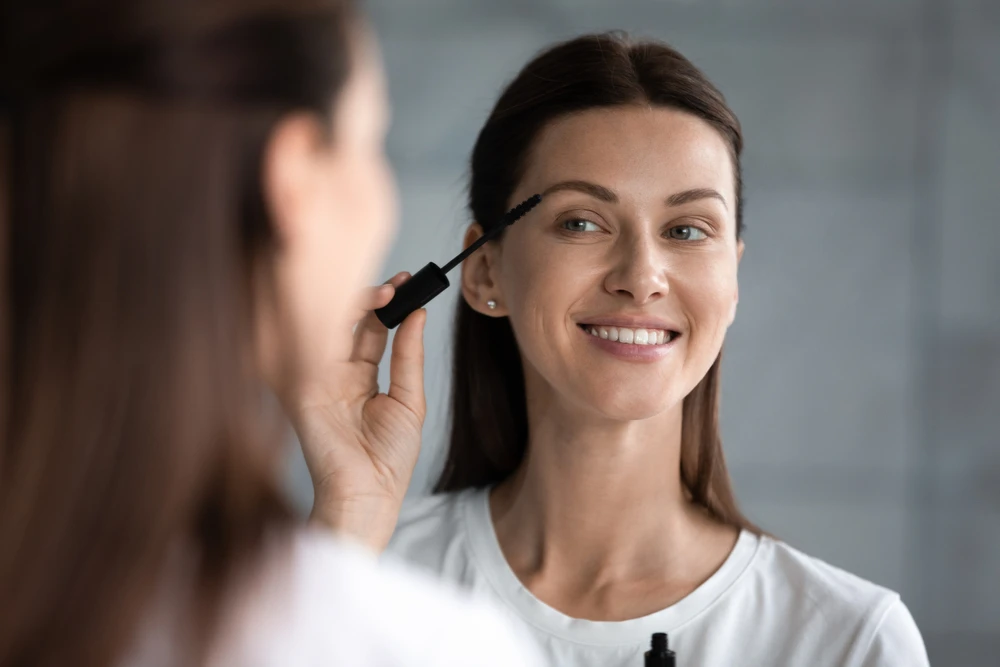 First dates are so exciting; pursuing someone who piques your interest could be your ticket to finding your perfect match. They're an opportunity to learn about their lifestyle and decide whether or not you're compatible. So let's get real: First dates are also nerve-wracking. 
There's always that awkward small talk at the start - but if you don't feel comfortable and confident within a few minutes of the meetup, the whole date might feel stiff. Understanding how to navigate conversations, be yourself, and have a good time can lead to a positive date experience that shows potential for more. 
Are you looking for first-date tips for women from men? Here's our top 10 that you should consider while out and about with your partner:
1. Be Honest With Your Intentions
By far, one of the most important things to ensure on your first date is that you and your match are on the same page. Are you looking to get into a long-term romantic relationship? Is he looking for a fling? You may be able to pick up on this naturally throughout the date based on the path of conversations, body language, and the overall mood of the scene.
Of course, if you're feeling comfortable, you can lay your intentions out for him to see. Dating can be time-consuming and exhausting, and if you don't feel like you have the same expectations for a romantic relationship, then don't waste your time. Both of you deserve to have fun and look forward to the next date, not to the first one ending. 
2. Keep it Cool
It's normal to be nervous about a first date. It's understandable how to keep things cool so you don't come in too strong. It can be very off-putting to talk someone's ear off when you're just getting together for the first time. 
You also don't want to go overboard with gestures. Talk about the first date as an opportunity to set a strong foundation for a potential relationship. You should be excited to see them, but you don't want to smother them with unrealistic expectations, touchiness, or gifts before you really get to know them. 
3. Don't Overshare
For many, finding that perfect match is like gaining a brand new best friend. You might be excited to seek the potential for everlasting togetherness on the first date, but oversharing information about yourself can take you for the worst. Save the serious topics for a date down the road; don't share everything about yourself in one sitting.
Dating someone is just like solving a mystery - you need to have fun with the clues before you can crack the code. Take time to get to know each other before you have nothing left to share on your next date. 
4. Stay Away from Controversial Topics 
Controversial topics are another thing to stay away from on the first date - there's a time and place for everything. Unless you have both made it very clear where your religious and political beliefs lie, plan to save these topics for the next date. You likely only have a few hours to make the right impression, so stick to the light and funny topics that make you both laugh and get to know each other. 
If you find yourself constantly drawn to talking about the news or world events that strike a chord, take a step back and ask the following questions to strike up a conversation and get to know your date better:
What do you do for a living?

What does your typical Saturday look like?

Do you like to read? If so, what's the best book you've recently read?

What's the best vacation you've ever been on?

Do you like to cook? If so, what's your signature dish?

What's your favorite free-time activity?
5. Remember to Share the Conversation 
Beyond oversharing and avoiding controversial discussions altogether, make sure you remember to share the conversation! You might be excited to share tidbits about yourself, but make sure you're taking the time to get the same out of your date. 
The last thing you want to do is make it seem like you're full of yourself - without making an effort to ask questions and listen, you could be missing out on a special someone who ends up being a lifelong partner. Make sure the conversation is constantly going back and forth, taking turns between the two of you. Taking turns asking questions is the easiest way to get you both involved in the conversation and sure everyone has an opportunity to talk and share their personal experiences. 
6. Don't Talk About Your Ex
On top of the list of controversial topics not to address is anything about your ex - this one is so important that it needed its own paragraph. This tip for a first date can help you avoid unnecessary gossip and help you feel more grounded in the conversation with your new fling.
No matter how recent your last relationship was, make sure to keep it out of the conversation completely. Bringing up an old partnership on a first date is a tacky opportunity to gossip with someone you barely know about someone who used to be significant in your life. This can be off-putting to someone who's pursuing you. 
7. Be Present in the Moment
Showing interest in someone on a first date means being completely present in the moment. You both deserve each other's undivided attention so you can get the most out of the get-together. If you're in the middle of the date and you're constantly checking your phone, your date might get the impression that you're bored, disinterested, and rude. 
Consider these first date tips for girls who want to work on being present:
Put your phone on silent mode.

Be aware of your surroundings. 

Ask questions that need open-ended questions

Use body language to show that you're listening
These small gestures can go a long way and ensure your date feels seen and heard. 
8. Go in with an Open Mind 
It's easy to have a "dream man" in mind when you've been single for a while. You know what you want to get out of a relationship, what you expect in a partner, and what you would prefer them to look like. But have you ever considered dropping these thoughts altogether? Your perfect match could be right under your nose, but boundaries will keep you from finding and connecting with them. Instead of setting these personal expectations, go into your first date with an open mind. 
Your perfect match might not necessarily be the person you pictured them to be. Going on a first date with someone you normally wouldn't go for can introduce you to a new perspective, and it could end up being a huge success. Remember to go on your first date with an open mind and expect the unexpected!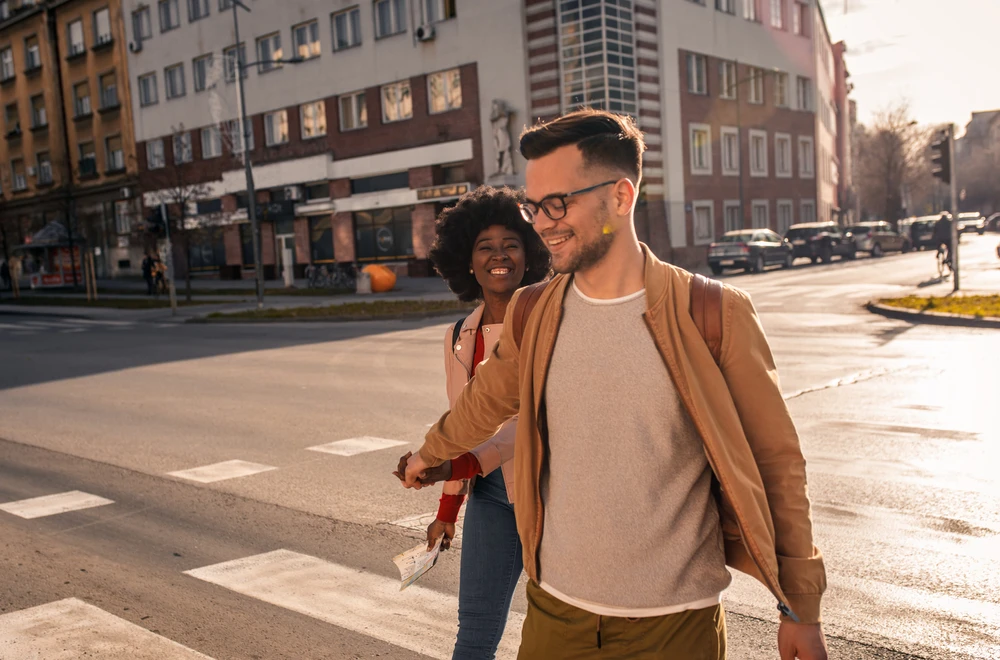 9. If it Feels Wrong, Leave 
Comfort should always be the top priority. It's important to have an open mind, but it's also necessary to acknowledge if you feel uncomfortable. 
You don't owe a first date to anyone, so don't feel obligated to finish the date if things don't go well. This tip for first dates for girls can go a long way: Let a friend know where you're going on your first date so you can reach out to them if things go south. This can give you peace of mind if the first date ends up being a disaster, and it can also help you feel more comfortable leaving the situation knowing you have backup. 
10. Relax and Have Fun!
Remember: The most important part of dating is having a good time! Tensing up before a date is common - of course you're on edge, you're meeting up with someone who shows potential! But things don't have to be so serious and perfect at the start. While keeping an open mind, always remember to relax and have a good time. 
Even if it doesn't work out, you can still get a nice night out of it! One of the most successful first-date tips for women is going in with a practical attitude. If you realize quickly that you're not a compatible match, decide if there's potential for friendship instead. If there's no connection whatsoever, just enjoy the moment and let it end on a positive note. 
Start with FarmersOnly
Sometimes, finding someone to talk to you on a first date is half the battle. Instead of waiting around for someone special to cross your path - or dealing with your relatives trying to set you up on a blind date - why not find them on FarmersOnly.com? 
Our dating app is designed to create a positive online dating experience for small-town folks. FarmersOnly.com works hard to match you with someone who has similar interests, morals, and beliefs so you feel confident about finding someone to take you on a first date. Here's how you get started:
Sign up for your account. Before you can create a member profile, you need to register for an account. Fill out the form with your email address, zip code, age, and gender dating preference. Then, confirm that you are 18 or older and that you've read the terms and conditions.

Create your profile. Now that you're in the system, you can work on your dating profile! Use this as your opportunity to make a great first impression. In your bio, be sure to list your personality traits, hobbies, interests, goals, morals, and beliefs so we can help you find other like-minded people looking for the same thing. Putting this information together on display makes it easier to find compatible options to pursue. 

Send a flirt. When you're ready to start the conversation, send a flirt to your match that acknowledges your interest. If they send one back, it means they're interested too, and you can start talking. 

Get to know each other. After expressing interest, take the time to get to know each other. You can talk about hobbies, interests, life goals, current events, or whatever else you'd like! This is an opportunity to decide whether someone is worth your time and suitable to be a potential partner. 

Go on your first date. Once you get to know someone well enough, you'll reach a point when you're ready to decide if you want to pursue the relationship or part ways. Once you're ready to meet in person, you can use these first-date tips for women to feel as comfortable and confident in the get-together as possible. 
Are you ready to get started? Sign up for your FarmersOnly.com account today.