June 21, 2022
13 Ways to Make Your Dating Profile Stand Out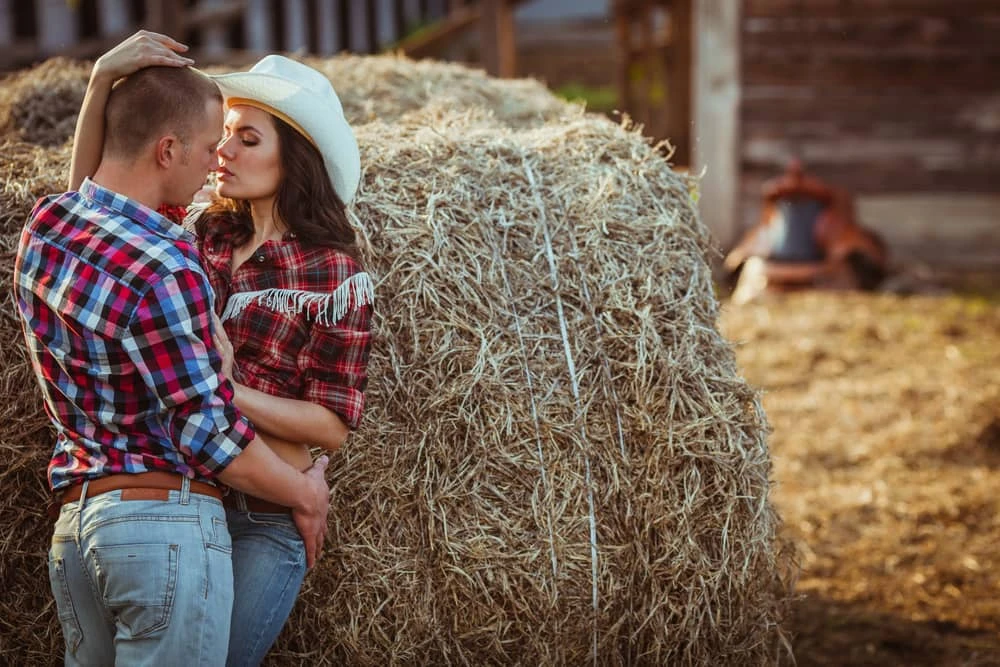 Getting folks to notice your dating profile is important. Think of it a bit like the county fair. No, not the livestock auction; online dating is a bit like the apple pie competition. First they need to notice the outside, of course, but it's the perfect filling that gets the blue ribbon.
Your online dating profile works the same way.
Folks on online dating apps are looking for someone to spend time with and for potential partners. They want to see whether you might be the type of person they are looking for, for a long-term relationship or just for something sweet and short.
Like those apple pies, people can be any combination of sweet and spicy, soft or with a bit of a bite. And sometimes, they are just plain sour. So to help you stand out from the crowd, we've put together a baker's dozen of online dating profile tips.
Be honest and authentic
The most important thing to remember is that honesty is the best policy. Sometimes folks on online dating sites embellish the truth, pretending to be someone they are not. That never works out in the long run. You want someone who will love you for who you are, burnt edges and all, not a fictional version of you.
Use a good photo
Experts suggest that you use a good quality headshot photo in your dating profile bio. Relationship coach Destin Pfaff says, "When it comes to photos, I suggest dressing in simple, but popping colors, smiling genuinely, looking into the lens, having at least one full-body shot, and having at least one interesting thing in the shot that represents you."
It's generally best if you smile a warm smile and avoid things that block your face (like wearing sunglasses).
Lots of pictures
If your online dating app allows for multiple profile photos, fill it up! Lots of types of photos are great for dating profile bios, for example:
Action shots

Pictures of you doing your favorite hobbies

Photos of you with your animals

Summertime pictures
It is generally best to avoid group photos so you don't get lost in your own crowd.
Funny dating profiles
If you are the funny type, you may want to show that off in your dating profile. Make a joke, tell a funny story, share a tale; a great laugh can be the perfect conversation starter.
One word of advice, though, is to keep your comedy clean. Dirty jokes can be a real deal breaker for some people.
Keep your bio short and sweet
Even those who come to dating apps to find love and companionship don't want to wade through someone's entire life story. Good Morning America suggests that "dating profiles should be an immediate snapshot of who you are and what you're doing with your life right now."
Update your bio
That also means that you should keep your bio and profile picture current. Update it once and a while to keep things fresh. It can also be helpful to have a friend read over it and get their opinion.
Tell a story
This might sound funny, but your dating profile, from the picture to the bio, is a sort of marketing tool. You are marketing you. And any marketing bigwig will tell you that great stories sell.
Use your profile as a chance to tell a complete story about who you are and what you love to do. If you have a photo of you with your favorite piece of farm equipment, explain why in your profile.
Show off your animals
Speaking of photos, if you have animals, show them off! Many folks on FarmersOnly.com are animal lovers, so showing Fido or Petunia off will only help catch their attention. And if you are an animal type yourself, you'll want to meet others who share your interests.
Think of your animals like a scoop of ice cream on your dating profile apple pie.
Talk about your interests
Those interests are more important than you might think. If you love fishing every Saturday, wouldn't it be great to meet someone who loves it too? If you love to bake apple pies, maybe your perfect match is someone who loves to eat them. Sports fans, churchgoers, classic truck lovers – your profile is a place to let your flag fly.
Be confident (but not cocky)
Most of the time showing self-confidence works better than beating yourself up. Remember this is marketing and storytelling. If you are too self-deprecating, then you may drive away the perfect person.
On the other hand, arrogance can be a real turn-off. You'll want to find a good balance of healthy confidence.
Don't be negative
Don't be too negative about much in your dating profile. This is one of the most important dating profile tips for people who have been through some hard times and are just getting back to dating. There will be a time later to share your battle stories, to cringe about the state of the world, or to discuss your ex. Your dating profile isn't that place.
Be upfront about what you want
It's okay to be upfront about what you are looking for and whether you are open-minded about the future. This includes whether you are hoping for something long-term, are looking for a casual relationship, want to be exclusive, or any other option.
Being upfront also might include explaining any deal breakers for you. If you can't date a man who doesn't go to church, say so. If you wouldn't be caught dead with a woman who hates dogs, then say that too.
And if you are the laid-back type who is open about who you meet, what they like, and where it goes, you can spell that out too.
Look in the right place
The best online dating profile tips only work if you put that profile in the right site. Pick a dating site where the folks you meet will have the same values and priorities as you. Pick somewhere where you can meet people who want the same lifestyle as you. And choose a place where folks are looking for people like you.