May 5, 2022
15 Outside Date Night Ideas for Spring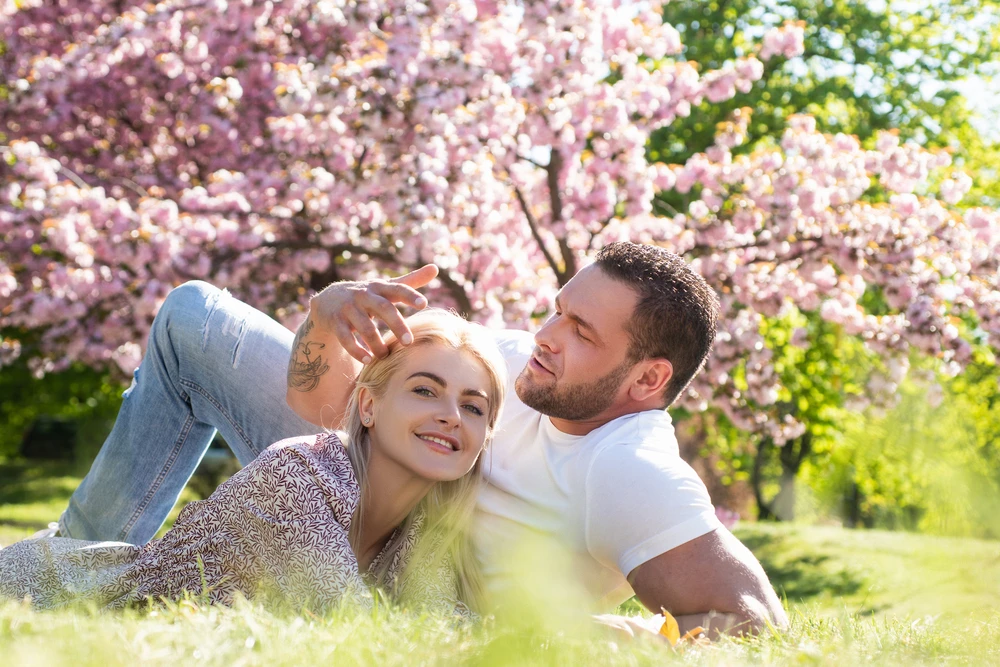 Springtime has finally arrived. No matter where you live in the country, the days are growing warmer and the nights are getting longer. This makes for a perfect opportunity to spend more time outdoors, basking in the sun and glory of Mother Nature.
Whether you're already dating or you're getting ready to ask a special someone out, springtime makes it easy to plan something that lets you enjoy each other's company and the warm weather. Planning a get-together around cute outside date ideas can set you up for spring and summer. 
Here are 15 fun date ideas for outside to consider: 
1. Visit Your Local Farmer's Market
The farmer's market is a great place to see all of the hard work that the locals do for the community, and it makes the perfect daytime date! Grab some fresh produce, sweet treats and hand-crafted items from artisans while you enjoy casual conversation. 
2. Head to the Zoo
If you're looking for a date that will take up a good chunk of your time, take your special someone to the zoo. Walk around and enjoy the warm weather while exploring the animals and their surroundings. Just don't forget to check the forecast before buying the tickets.
3. Plan a Picnic
A picnic is one of the most traditional and romantic evening date ideas for outside. Grab a cozy blanket and fill up a picnic basket with all of the fixings. Finger sandwiches, pretzels, fresh fruits and refreshing beverages can make for a simple and delicious outdoor meal. 
4. Go on a Hike
If nature's beauty is something both of you admire, take a hike. Find a trail nearby and explore the great outdoors. If you're feeling adventurous, head off on a new trail or find a hiking spot that has cliffs, waterfalls and other exciting features to explore. 
5. Take a Bike Ride
If you and your date prefer riding to hiking, find a biking trail for your date. This is a great option for a second or third date – there's not much room for small talk unless you ride side-by-side the entire time. End the bike ride at your favorite ice cream shop or a bar that gives you an excuse to grab a drink and chat.
6. Go to the Amusement Park
If you and your date love a good thrill, head to the amusement park. Get on the rides, show off your skills with the games, and make sure you grab a souvenir to remember the occasion. 
7. Go Horseback Riding
If you want to stay close to home, take your date horseback riding through your acreage. This is a subtle romantic gesture that can go a long way; introducing your new love to your horses can create a sense of bonding and bring you two closer together. 
8. Have Dinner on the Patio
Why go on a dinner date inside of a restaurant when you can enjoy the nice weather outside? Find a spot with an awesome patio and make dinner plans for you and your special someone. 
9. Go Fishing
Grab your fishing rod and take your date to your favorite fishing spot. Bring a blanket and a wireless speaker to enjoy some soft music while you enjoy the peaceful presence of nature. 
10. Watch the Sunset
If you're ready to take things to the next level with your date, find a romantic location to watch the sunset. This is the perfect place to attempt the first kiss if you haven't already! 
11. Try Mini Golf
Mini golf is a tried and true first date – and for good reason! It lets you enjoy the fresh air, have fun and enjoy a little friendly competition. 
12. Fire Up the Grill
If you're looking for a date night idea that involves cooking and enjoying the nice weather, fire up the grill! Cook some hot dogs, hamburgers or steaks with some grilled vegetables. 
13. Have a Scavenger Hunt
If you and your loved one really want to mix things up this spring, get the creative juices flowing and plan a scavenger hunt. Hide clues in some of your favorite local spots and make the prize a date at their favorite location. 
14. Go to a Baseball Game
Even if you're not a huge fan of baseball, attending a game can be fun just because of the atmosphere. Between the warm weather, excited fans, delicious food and cold beer, you really can't go wrong! 
15. Attend an Outdoor Concert
Live music is a great way to bring two people together. Look into the concerts happening near you this spring and grab a pair of tickets for date night.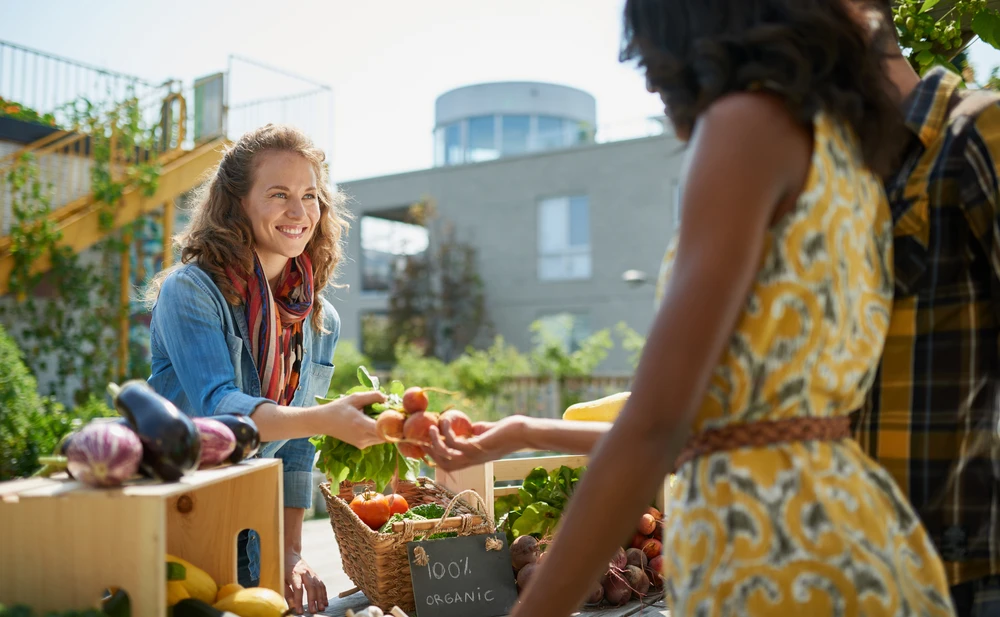 If all of these cute date ideas outside have you wishing you had a significant other, it's time to get on FarmersOnly.com. Our dating site can help you connect with that special person you've been looking for your whole life. 
Once you sign up and set up your profile, you can start searching for other people with similar morals, interests and beliefs. As soon as you find a potential match, you can get the conversation flowing to get an idea of if you're compatible. If things go well, you can continue talking and plan one of these outdoor date ideas in the near future. 
No matter how you want to spend your spring and summer, let FarmersOnly.com help you find that perfect partner to share the joy and sunshine. Sign up for your FarmersOnly.com account today.