August 12, 2022
7 Best Lazy Date Ideas for the Second Date
First dates are so exciting; pursuing someone who piques your interest could be your ticket to finding your perfect match. They're an opportunity to learn about their lifestyle and decide whether or not you're compatible. So let's get real: First dates are also nerve-wracking.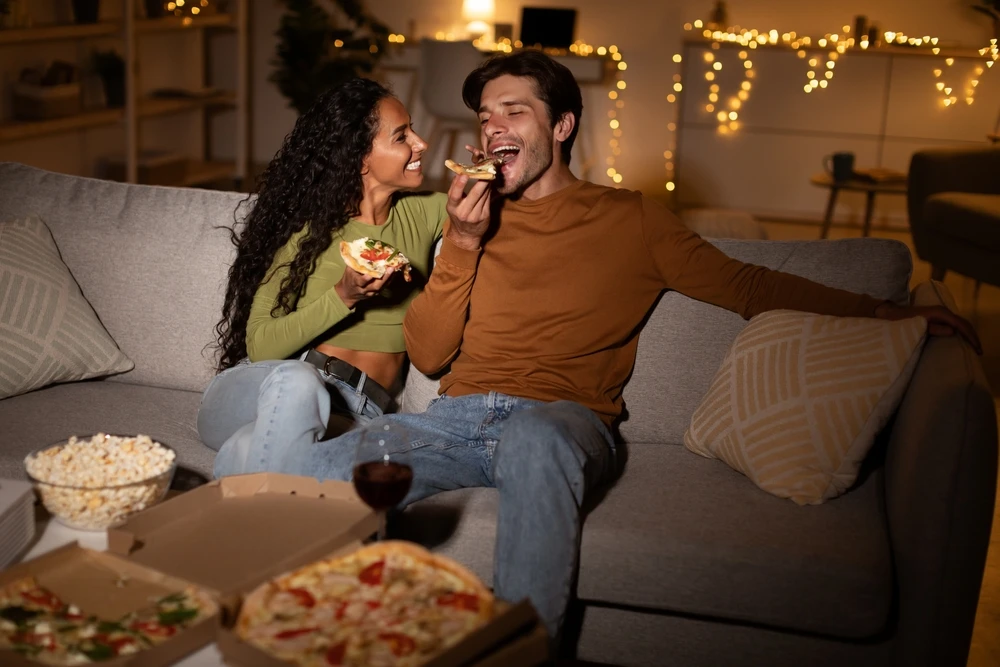 Going on a first date with someone is exciting, but it can also be very stressful. You're so worried about having a good time and making a good first impression that it's easy to get bogged down by the pressure. This is especially true if the first date is going well - if you're already setting yourself up for success for the second date, you can really enjoy yourselves and get to know each other on a different level when it's time to meet again.
If you want to keep things cool and take advantage of enjoying nothing but each other's company, we recommend taking the lazy route on the second date. There are so many different ways to have a great time without spending too much money, getting too dolled up, or feeling pressured to impress. 
Wondering how to get a second date with a guy or girl? Show them the beauty that comes with enjoying your surroundings instead of going to a fancy restaurant to pay a hefty check. Here are some lazy date ideas at home and around town to consider:
1. Have a Movie Marathon
Looking for a lazy Sunday date idea that involves little to no movement from the couch? A movie marathon is a fun way to get to know each other's movie preferences and favorite flicks. It could work one of two ways: You have similar taste and enjoy the same movies, or your taste is completely opposite. Either scenario can make for a fun second date - you get to rewatch movies you love or turn on a different perspective and try something new. 
2. Make Drinks on the Patio
Having drinks at the local dive bar can make for a fun night on the town, but it can also cost a pretty penny over time. Instead of spending your money on fancy cocktails, make drinks at home and enjoy them in your backyard. Whether you have a patio, deck, or rolling hills of farmland to enjoy, this is a simple opportunity to enjoy each other's presence and wind down for a lazy date. 
3. Try Game Night
Want to know if your potential match has a competitive edge? Bust out the board games for game night. Don't be afraid to have some fun and introduce friendly competition; for instance, you can bet whoever wins the first round has to cook dinner for the other! 
4. Order a Pizza
Speaking of dinner - if making a meal together sounds like the furthest thing from being lazy, order yourselves some pizza instead! Pizza tends to be a great bridge for bringing people together, but this doesn't have to be the only option. Getting takeout in general is an easy way to have a great meal together without putting in a lot of effort to get there. 
5. Enjoy Dinner by Candlelight 
Whether you're getting takeout or making a meal together, you can have a fun fancy dinner together by candlelight. You can dress the part or get cozy around the table in your sweatpants. This is a great way to spend time with someone who likes to mix things up and is ready to get lost in conversation. 
6. Play 20 Questions
The first date gives you a chance to get to know each other, but you still have a natural guard up since it's your initial meeting. On the second date, you can take more time to talk and learn about personal interests, hobbies, family members, and other details about your date. Playing a game of 20 questions is a quirky way to learn more about each other and have fun along the way. 
7. Gaze at the Stars 
If you want to take the romantic route, consider a date night under the stars. Take a blanket to the local park and enjoy the gorgeous sights of nature. To elevate the atmosphere, play music in the background, bring some snacks along, and just remember to have fun! Take advantage of the silence and the opportunity to talk and get to know each other more.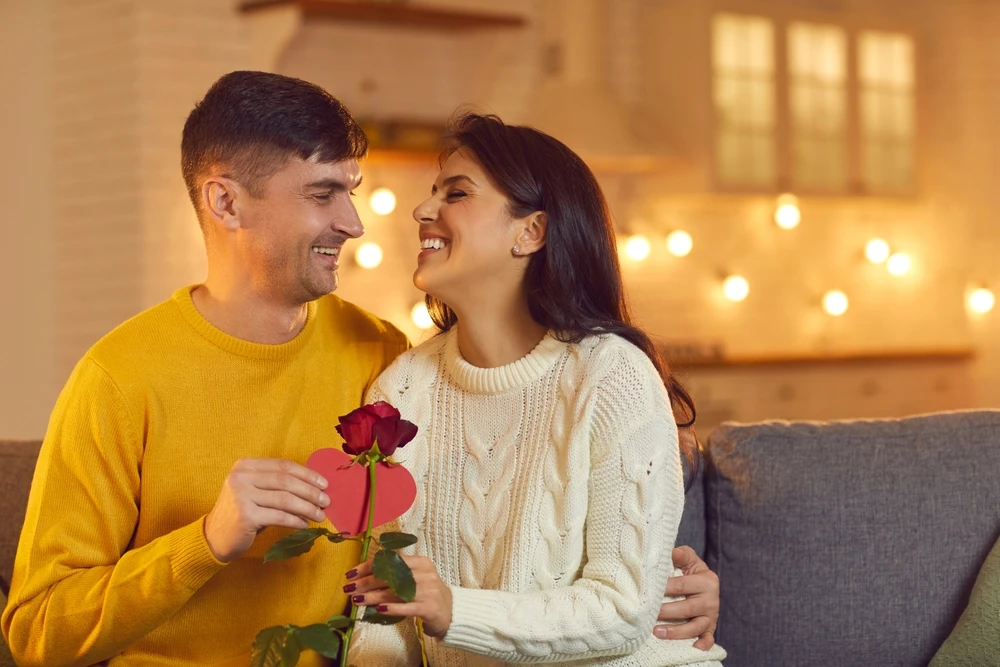 Set Yourself up for Success on FarmersOnly
Mixed signals can make or break a first date, making it difficult to set up some time together for a lazy night in on the second get-together. If you can't seem to land a first date and you're not sure why maybe it's time to consider online dating.
At FarmersOnly, we make it easy to get to know a potential partner before it's time to meet. This is a simple way to ease the nerves associated with a first date, and it can also help you determine if there's potential to go beyond the initial meeting altogether. 
By connecting online with other like-minded rural folks in the area, you can feel more confident about going on a date with someone who has similar interests, morals, and beliefs. This can ultimately ease the tension that comes with getting to know each other in person and can make for a more exciting experience. 
Are you ready to put one of these lazy day date ideas to use? There are plenty of singles in your area who are ready to mingle and find their perfect match. Sign up for your FarmersOnly.com account today.