August 8, 2021
Is There a Cowboy Dating Site? Here's How to Find Cowboys Online
Most people have a type. Some women prefer men in business suits, while others crave a man in a cowboy hat and boots who's ready to tend the farm and go two-stepping on date night. But how simple is it to find single cowboys in your area? Is there an option for shy women who find traditional dating intimidating and avoid it altogether?
The answer is yes. Connecting with cowboy singles has never been easier. FarmersOnly.com is one of the best cowboy dating sites around, giving you the chance to find a cowboy online and get a feel for his goals and values before going on the first date. 
Here's how to use our cowboy dating service: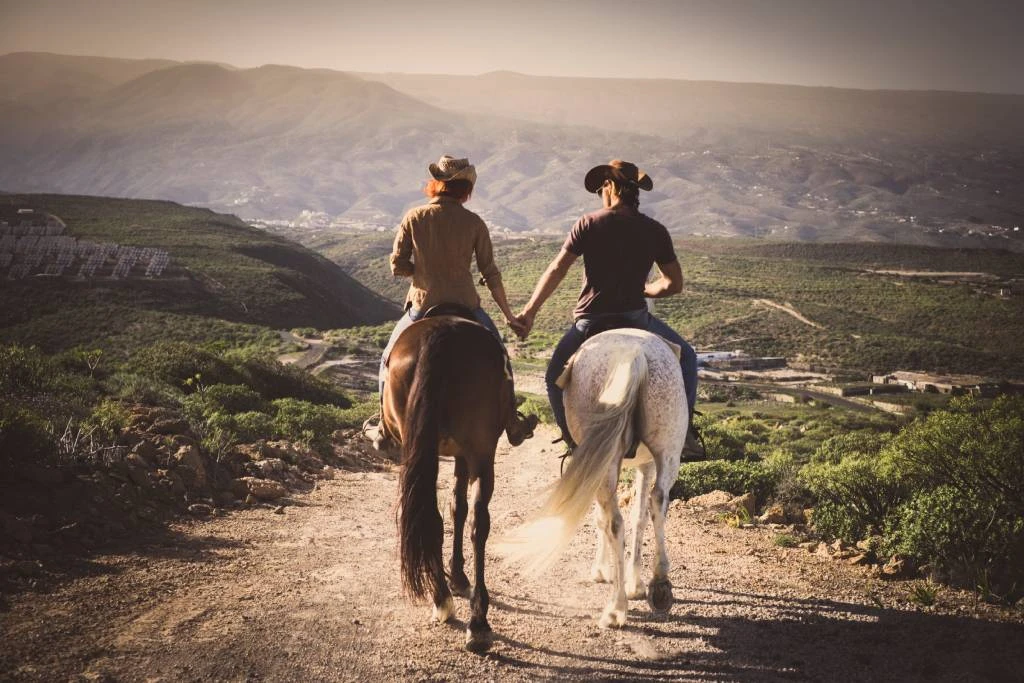 Register for Your Account 
Creating your FarmersOnly.com account is simple. To sign up, enter your email address, zip code, age, and gender dating preference. Before you can start browsing cowboy singles, you need to confirm you are over the age of 18 and have read the terms and conditions.
Create Your Profile
To get the most out of our cowboy dating service, create a profile that perfectly describes who you are and what you're looking to get out of FarmersOnly.com. Create a profile bio that showcases your personality, goals, interests, and values. Don't forget to include a flattering picture! Consider this your first impression with your potential match. 
Browse and Start a Conversation 
Once your profile is complete, start your search for cowboy singles! Browse through profiles that you consider potential matches and send a flirt. If he flirts back, you can lead the conversation or wait for him to reach out. 
Get to Know Your Match 
Take the initial conversations at the best pace for you, but be sure to lay out the foundation of honesty to start. Let your match know what you hope to get out of this experience, and make sure your expectations align. At this time, you can talk about anything from relationship goals to hobbies and personal interests. 
Whenever you feel comfortable, take the conversation to the next step and move from written to verbal communication. A video chat or phone call is a great way to move to the next level and decide if it's time to meet face-to-face or move on to a different potential partner.
Go on a Date
When you both feel comfortable and ready, arrange a date to meet in person! This can be something as simple as a stroll in the park or a night out on the town. Take advantage of the opportunity to have fun and build a connection.
FarmersOnly.com isn't only a cowboys dating site. You can meet all kinds of small-town men in rural areas who might be your perfect match. Start searching for cowboy singles and other countrymen today!