February 5, 2022
Rural Dating: 10 Tips For Meeting People in the Middle of Nowhere
Living in a big city exposes you to so many different people and walks of life. Head to a place like Los Angeles, California, and the streets are crowded with men and women with established lives and others who are trying to figure out what move to make next. When there's a large pool of people to see and an even wider net of places to go, the dating game seems convenient, simple, and straightforward to navigate.
Dating in rural America is a bit different than mingling in the City of Angels. You may not have access to the same amount of public gathering places (unless you venture out of town), and the population is likely lower. You don't have the beaches, boardwalks, and shopping centers to explore and find new people to go on dates with. However, that doesn't mean that you have to give up on finding your special someone altogether.
Rural dating doesn't have to feel impossible. There are opportunities to meet people in or around your town - you may just have to put in more effort to get there. If you need help dating in rural areas, consider these tips and tricks to help you meet people while living in the middle of nowhere.
Where to Find Singles in Rural Areas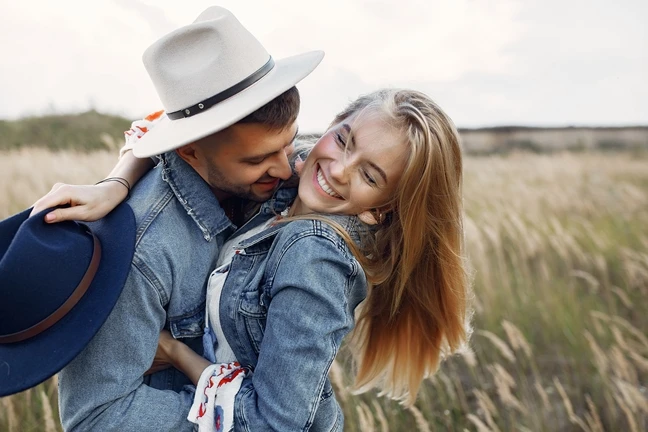 When you live in a rural community, it might seem like there's nowhere to go and meet your future significant other. It may even feel like you already know everyone in the town. Don't worry! If you know where to look, there are various opportunities for meeting other singles in rural areas - you just have to open your mind to the possibility of connecting with someone you already know.
Here are a few suggestions for places to head for dating in rural America: 
1. Head to the Local Bar
Even when you live in the rural parts of the country, there's always a go-to local dive bar that brings the community together. Friday nights might be packed with your high school friends, but there's always a chance that a nice rural girl or a farm-loving cowboy who might be out for a drink as well. 
Plan to venture to your local dive bar with a group of friends, or take a risk and go solo. You might come across someone who catches your eye and is worth a conversation or two. Don't be afraid to branch out and rekindle friendships. If you see someone you've lost touch with over the years, don't be shy - see what's going on since you last spoke. You might be surprised to find out that they have a lot going on for themselves after so many years.
2. Volunteer in Your Community
Volunteering comes with so many benefits. You get to make a difference in your community, take on a new challenge, develop new skills, and - of course - meet new people. Love can be found in the most unlikely places, and a volunteer project is one of them. 
Find out what kind of volunteer opportunities are available in your community, and sign up for one that piques your interest. This gives you a chance to enjoy the work you're doing for the greater good while meeting someone who is also passionate about the mission. In this way, you can consider volunteering one of the best opportunities for rural dating - as coming face to face with people who have similar interests, morals, values, and goals in life presents great talking points for asking someone on a date.
3. Join a Club
If you've explored volunteer opportunities in your town and have yet to meet someone who catches your eye, join a club instead. This is another great way to take advantage of your interests, perfect your skills toward a specific hobby, and potentially build your next relationship. Perhaps it's a book club or an exercise group that gets together every week. Maybe it's a few community members who meet up and tend a community vegetable patch together.
What happens when your community doesn't have any clubs or extracurriculars to offer? Start your own club! Get a group of friends together, talk about potential activities you can dive into, and spread the word throughout the community. Who knows, that special someone might make an appearance, ready to sign up, meet people, and have some fun. 
4. Ask a Friend if They Know Any Singles
There's nothing worse than hanging out with a group of friends who are all taken. Instead of being a third or fifth wheel on a date with your pals, ask one of them to set you up with someone. Your friends are your perfect walking billboard - they are companions who understand your passions, morals, values, life goals, and relationship expectations, so can be the perfect people to talk you up and get others excited to meet you.
Blind dating can be nerve-wracking for anyone, but it's a risk worth taking. 
A worst-case scenario can involve a horrible time with a stranger, but it can also amount to a great story to share and laugh about in the future. Or, maybe you don't come out of the date as a potential match, but you end up with a new friend. Ideally, your mates hook you up with an amazing person who you can connect with and see again in the future. Just remember to have a positive attitude and open mind as you take on this next adventure! 
5. Do What You Love 
When it comes to finding someone who wants to spend time with you, it's essential to think about how you like to spend your time. If you're going to meet someone with similar interests, go out and do the things you love. Maybe this involves two-stepping on a Saturday night with a beer in hand. Or, perhaps it's a stroll through the park on an early morning before work. Consider the things you like to do and the opportunity of finding someone in the midst of it. It's a thrilling and intriguing way to get out there and meet people.
6. Try Rural Online Dating
Dating in rural America can be stressful, especially if you've tried all of the prior suggestions for meeting people. Similarly, if you're shy and don't feel comfortable approaching people in public places, it might seem possible to find the one for you when you live in the middle of nowhere.  But don't be discouraged and feel defeated - this is what rural dating sites are for!
Rural online dating with FarmersOnly.com is something to consider. Finding someone near you with similar interests and values has never been easier - and you don't even have to leave the couch!
"The rise of phone apps and online dating websites gives people access to more potential partners than they could meet at work or in the neighborhood," wrote Roberto A. Ferdman of the Washington Post. "It makes it easier for someone who is looking for something particular in a partner to find what they are looking for. It also helps the people who use the apps by allowing them to enjoy a pattern of regular hookups that don't have to lead to relationships. I think these things are definitely characteristic of modern romance." 
Online dating makes it simple to meet people without the pressure of face-to-face interaction upon your initial encounter. 
With a FarmersOnly.com account, you get to create your own profile, browse other potential matches, and connect with the people who spark your interest. If you find a connection is worth an in-person meeting, you can set up a date and see where it goes. This is an excellent option for rural individuals who are having a difficult time finding their special someone.
How to Master Dating in Rural Areas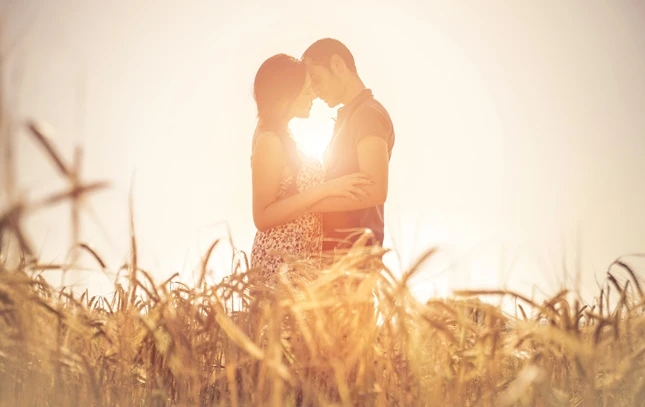 Finding a partner and making a long-lasting connection is vital for many people. If you've attempted rural dating in the past but find yourself in a vicious cycle of attempt and failure, consider these tips to up your rural dating game:   
1. Take Things Slow
It's easy to get excited about a new relationship when you live in a rural area, especially if it's been a long time since you've committed to someone (or you've never found someone to commit to in the first place). Be careful though, we recommend taking things slow. Go in with an open mind and be willing to make friends with your match before you decide to take it to the next level. This gives you plenty of time to get to know them, understand their family values, relationship expectations, and priorities to ensure they align with yours. 
2. Be Open and Honest 
Finding someone who can become a potential companion can be complicated when you live in the middle of nowhere. When you finally find someone who makes the right impression, it's essential to be open and honest about your relationship goals and what you want to get out of the current date and future ones. This can help align expectations from the start and ensure the two of you don't waste each other's time.  
3. Be True With Your Intentions
When it comes to small-town, rural dating, one thing is for sure - information spreads like wildfire. Everyone knows everyone. If you have a bad date or experience, it's likely going to get around. Have good intentions going into the date night and let your actions do the talking. If you end things on a sour note, have a one-night stand, or even ghost your date, it could have an impact on your reputation in the long run. 
4. Open Your Search Parameters 
When you live in a rural town, it can be challenging to find people who you haven't already met. If you're interested in meeting a friendly face that you're unfamiliar with, open up your search parameters. Travel to the next town over to explore the day and nightlife in hopes of finding and connecting with someone new. Even if you're taking the online rural dating route over the traditional face-to-face meeting, you can extend your location preferences out and potentially find a pool of new potential matches to consider. 
Your Match is Out There
No matter how you approach rural dating, make sure to be open-minded and have fun! 
Even if you don't find the love of your life and make mistakes along the way, you might connect with someone special who remains a fixture in your life for years to come. 
Rural dating doesn't have to be discouraging. Even if you're shy or you've been to every event in the community with little luck finding a potential match, online dating is always an option.
FarmersOnly.com is one of the best dating sites for rural areas, and can be your ticket to connecting with your special someone. 
Registering for FarmersOnly
Signing up is simple. 
Just enter your email address, zip code, age, and gender preference. To create your profile, make sure to go into detail about your personality, goals, interests, and values. This will help you paint a picture of what potential matches can expect from you.
Once your profile is complete, start browsing. 
You can send a flirt and start a conversation with someone who piques your interest. Take time to get to know them and make sure your relationship expectations align. If you feel comfortable, you can take the conversation to the phone or video chat to get to know your match on another level. 
If all goes well, talk about scheduling a date to meet in person. Whether they live in your community or a few towns over, you can find a spot that makes sense for the both of you and see where things go.   
Rural dating doesn't have to seem out of reach. Create your account and find rural singles today!