February 2, 2022
Your Guide to Snagging Single Men in Texas
If you're having trouble finding single men in Texas, you're not alone. According to the Census Reporter, 52% of males in Texas are married. Don't look at this as a bad thing — it's all about your frame of mind. Half of the men may be married, but that means the other half are eligible singles in Texas. 
Where are the Texas single men? Where do they hang out, what do they like to do, and when can you find them? Here is our guide to snagging your Texas dream man:
Where Can You Find the Texas Single Men?
If you're searching for the single hot spots to consider before settling down in the Lone Star state, there are quite a few towns where you can find Texas single country men. Based on Census data collected by Neighborhoods.com, the following areas have the highest percentage of single or unmarried men in Texas:
Bedford - 6% single men

Paris - 5% single men

Greenville - 6% single men

Dallas - 6% single men

Benbrook - 6% single men

Belton - 6% single men

Beaumont - 6% single men

Galveston - 8% single men

Kerrville - 6% single men

Austin - 7% single men
The great thing about all of these locations is that there are so many different opportunities to find different types of single Texas men. A central Texas town like Kerrville, where the annual Kerrville Folk Festival takes place, may be the place to find a man with musical roots. 
Someone who's looking for a chance to start anew and explore the job market can find single guys in Austin, Texas who may be on a similar career path and overall journey of life. The same can be said about Dallas, or the "Big D" where business is the name of the game during the daytime, and bar hopping in Deep Ellum is a must at night. 
If you want to settle down with someone in a town with rich history, Belton's the place to be. With over 160 historic markers, including the 1884 restored county courthouse, you and your potential match can get lost in cultural splendor. 
If you're searching for single men in Texas who like to explore and take a break from the Lone Star state, Beaumont is worth consideration. This town is 30 minutes away from the Louisiana border, so there are plenty of opportunities to hop in the car and head east for a day trip. You don't necessarily have to leave Beaumont for the Cajun food and culture, however, because it has its own flair showcased by its museums, art scene, and restaurants galore.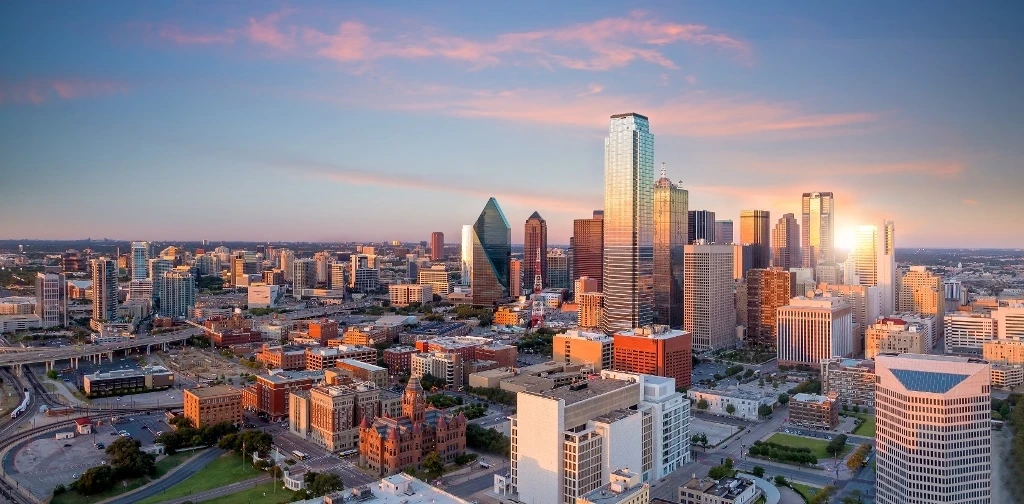 How to Meet Texas Single Men
Now that you know where to find the most eligible bachelors in Texas, it's time to make your move! Here are a few ways we recommend connecting with single men in Texas:
1. Go Out With Friends
If you're too nervous to venture to one of these Texas spots on your own, take a trip with your friends! Explore the city during the daytime and check out the nightlife when the sun goes down. Finding singles in Texas can be as simple as grabbing a drink at a cocktail bar or hitting the dance hall with a fresh pair of cowboy boots. 
2. Explore the Town
If nightlife isn't quite for you, that's the last place you should be looking for a man! It's important to base the foundation of your search on things you like to do and places you want to explore. Check out the local art museums, grab a bite to eat at the highly-rated restaurants, and walk the town to get a feel for its community, culture, and atmosphere. This will give you a good idea of whether you can picture yourself here in the future, and you might even find an eligible bachelor along the way!  
3. Find Single Men in Texas Online 
Venturing out into the dating world can be a bit intimidating. Even if you know where to find the single men in Texas, you might feel a little overwhelmed to meet them in person and initiate conversations right off the bat. Sometimes, the idea of putting yourself out there and meeting new people can deter you from taking that first step altogether. 
If you're unsure about finding Texas single men in a traditional dating setting and would rather take a more modern approach, FarmersOnly is the place for you.
With access to men on dating sites in Texas, you can get comfortable with a potential match without jumping the gun and getting ready for a physical date. We make the process simple and seamless. 
All you have to do is register for your FarmersOnly account and create a profile. This is where you get to make a lasting first impression with a cute photo and bio that showcases your unique personality.
Next, start browsing for single men in Texas. If you find someone who piques your interest, send a flirt. If you get a flirt back, you can get right into the conversation. From there, you decide where things go — get to know your match, arrange a more personal conversation over the phone, and set a real date so you can meet face to face and see if there's any true potential to take things to the next level.
Finding singles in Texas doesn't have to be so difficult. Learn more about how we can help you find your perfect match today.