Hesitant About Online Dating in Florida? View Our Success Stories
Meet Shane and Alyssa, from Dade City, Florida, who hit it off a month into Aylssa's search for love with FarmersOnly. Two years later, Alyssa and Dade were married.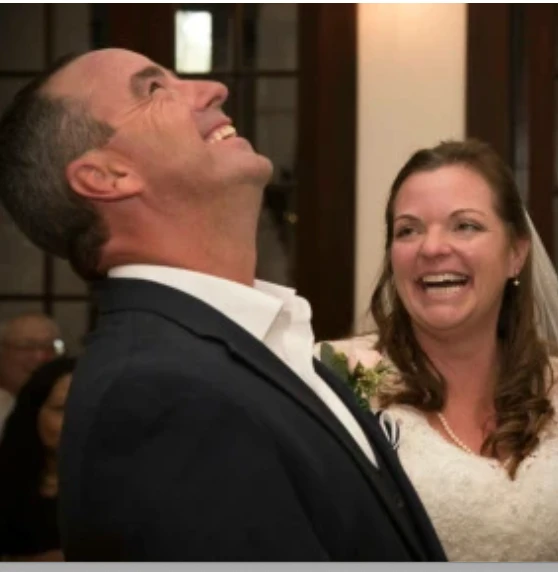 Want to hear more successful love stories thanks to the help of FarmersOnly? Learn why thousands of people choose our online dating platform.
Or Dean and Angela, who lived only an hour away from each other and found love on through FarmersOnly! Dean and Angela are happily wed.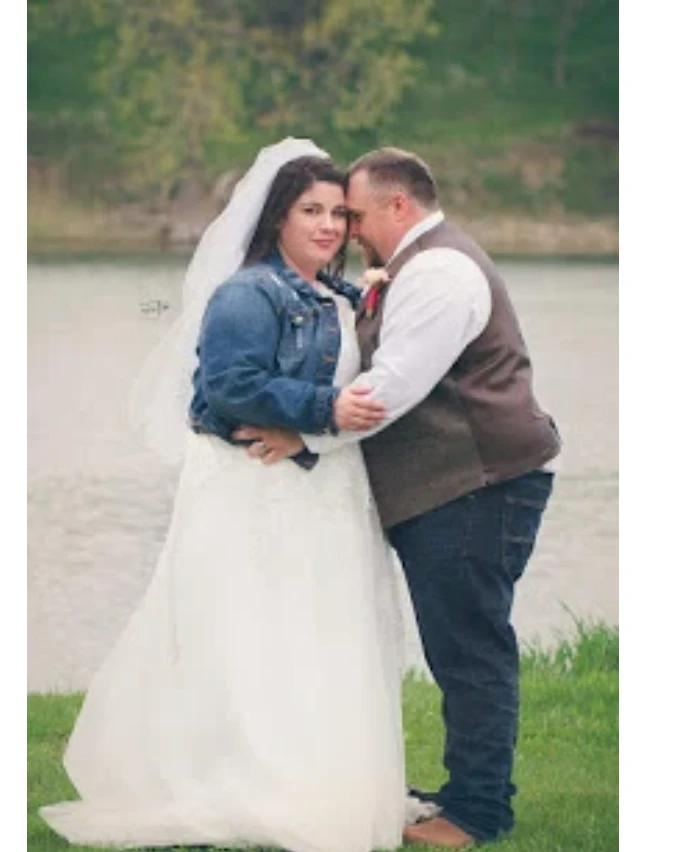 Do I Have To Be a Farmer in Florida To Find Love Using FarmersOnly?
Absolutely not! Our website consists of people from all different walks of life, like: 
Small towns 

Rural living; and 

Farmers
We are dedicated to matching individuals who have similar goals, values, and life interests. 
We understand that dating is complicated, no matter what walk of life you come from. This is why many singles turn to Florida dating sites, like FarmersOnly, to find love. 
Thousands of Florida singles, just like you, have discovered how much easier it is to connect with other singles using FarmersOnly. Meeting face to face for the first time on a blind date or a group date isn't as appealing it once was — online dating sites take away the pressures that come with meeting for the first time in person. 
Whether you're... 
An introvert who has a hard time opening up with strangers

Have had poor luck with other Florida dating sites,

Unsure of how or where to meet singles; or 

You've had enough of going on dead-end date after dead-end date
...when you choose FarmersOnly, who puts the interests of their clients first, you're given the opportunity to find love by browsing thousands of Florida singles' profiles.
The Benefits of Online Dating in Florida
If you're done with the traditional way of attempting to find love in Florida. Dating sites are what you may consider modern-day "matchmaking".  They have quickly become one of the most popular ways for singles to meet other singles throughout the state and the country.  
FarmersOnly makes it simple, and our members love the benefits that come with dating online, including: 
Choice: As one of the best dating sites in Florida, we know that once you log in and see the thousands of singles in our database, you'll feel confident that you've come to the right place to find love. One of the biggest perks of online dating is that you never have to introduce yourself to another member unless you choose to. 

Better Matches: Dating online in Florida can be overwhelming if you're using the wrong platform. But, with FarmersOnly algorithms, online dating is simple. We'll immediately point you toward singles with similar interests and values, and we won't waste your time showing you singles who aren't in your area.

Honest Interactions: Showing your true self, and seeing the true sides of someone else, on a first date can be difficult. That's where online dating is even more beneficial to your love life. From our experience, we've learned that people find it easier to show who they are online, without the potential judgment of someone sitting next to you. With FarmersOnly, you'll only be connected with singles interested in what you offer. 
Safety First: Get to know singles more personally, without having to meet in person. At FarmersOnly you don't have to worry about being "catfished" or set up on blind dates that just don't feel right. Get to know your potential love interest online — if you don't feel like it's a good match, you can cancel a date without regret or questions asked.
How To Find Florida Singles With FarmersOnly
With so many Florida dating sites, how do you know which one is the best? 
FarmersOnly is the only free online dating site that's committed to helping small-town singles, in Florida and throughout the US and Canada find love.
Here's how to get started:
Set up your free account with FarmersOnly: Register for your FarmersOnly profile and start browsing thousands of singles in Florida right away.  If you're searching for someone in Florida, our dating website makes it easy to narrow your search to your preferred area. Looking to expand your horizons and reach out of your small town into Miami or Orlando area? Let us help you find the one who catches your attention. 
Once you've found someone who catches your attention, you can choose one of our online dating packages and start talking. 
Create the perfect profile: Your profile is your opportunity to show other singles exactly who you are and what you're about. Choose a picture that best represents who you are and create a bio that lets the real you shine through. Remember, first impressions matter — especially when dating online. 

Start browsing singles in your area: Once your profile is complete, you can take as much time as you'd like browsing through potential singles in Florida. 

Send a flirt or start a conversation: Have you found someone with whom you feel you might be able to connect? Send a flirt or start a conversation. 

Get to know your potential love match: You've made an initial connection, now it's time to get to know one another. FarmersOnly makes it easy to message back and forth before committing to anything more.

It's time for a real conversation: If the sparks are there, you'll know after a few conversations. Now, you're ready to take the next step and really learn about each other's personalities and quirks via phone or video chat.  

Go on a date: By using dating sites in Florida, like FarmersOnly, the first date no longer has to be stressful — it can be exciting! You've already spent time getting to know each other, now you can enjoy each other's presence on a date at the park or downtown for dinner. 
For Florida singles, online dating has never been easier. Register for your free FarmersOnly membership and start browsing singles in your area.
FAQ About Florida Online Dating
How Many Singles Use Online Dating To Find Love? 
Research has found that 3 out of 10 American adults have used dating sites to find love. In addition, over 50 percent of those who use online dating platforms say that their online relationships were just as successful as those that started in person. 
How Much Does To Use Online Dating Sites in Florida, Like FarmersOnly? 
Every website is different, and subscriptions will vary — but FarmersOnly likes to provide our users with options. So, we offer our subscribers two plans: 
Standard membership: Florida singles who choose a standard membership can browse our large database of profiles, search singles, send flirts to members that catch your attention, and get notified when others have sent you a flirt. The standard membership allows you to determine whether other Florida singles spark your interest on our site and vice versa. 

Premium membership: With a premium membership, Florida singles can send and receive emails from to and from other premium members, see who is online, when they've been online, who has visited your profile, and exchange contact information with other singles. 
Farmer's only has several subscription options, all ranging in price: 
Save 50% with the 6-month plan. The fee is charged as a lump sum to get the discounted rate.

Save 40% with the 3-month plan. The fee is charged as a lump sum to get the discounted rate.

Monthly plan.
Click here for more information about or memberships and prices.
Why Choose FarmersOnly as Your Florida Online Dating Website?
We aren't just any dating site. FarmersOnly connects Florida singles, and those all throughout the US and Canada with the same values and interests. 
Our founder started the site in hopes of helping the dozens of lonely country dwellers, farmers, and ranchers, find love. If you aren't interested in, or don't consider yourself a "city-slicker", FarmersOnly is the best online dating website to help you find your match. 
Whether you're a farmer, rancher, or someone who simply loves "the country life", FarmersOnly can connect you to singles in your area.