April 8, 2022
Christian Singles Dating: How to Bring up Your Religious Views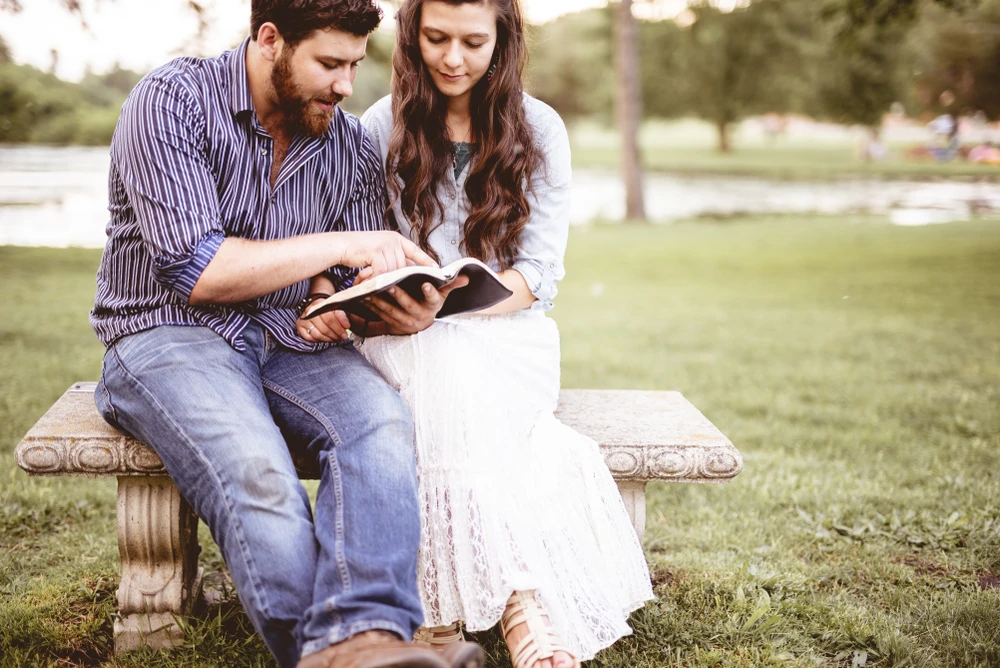 Online dating offers the convenience of getting to know someone before taking the plunge and going on the first date. It's an opportunity to ride the line of your comfort zone while taking a chance at connecting with a stranger. 
But even though it's advantageous in that light, it can still be a little nerve-wracking - putting yourself out there and hoping someone accepts you for exactly who you are can be a very intimidating feat. 
For someone who considers themself a practicing Christian, it might feel even more pressure when you inevitably have to bring up your religion.
No matter how you approach Christian online dating, it's important to remember one thing: you may have to go through a handful of matches before you find someone who honors similar values and beliefs. But don't give up! 
Christian dating online can be made simple with a little guidance.
How Do Christians Approach Online Dating?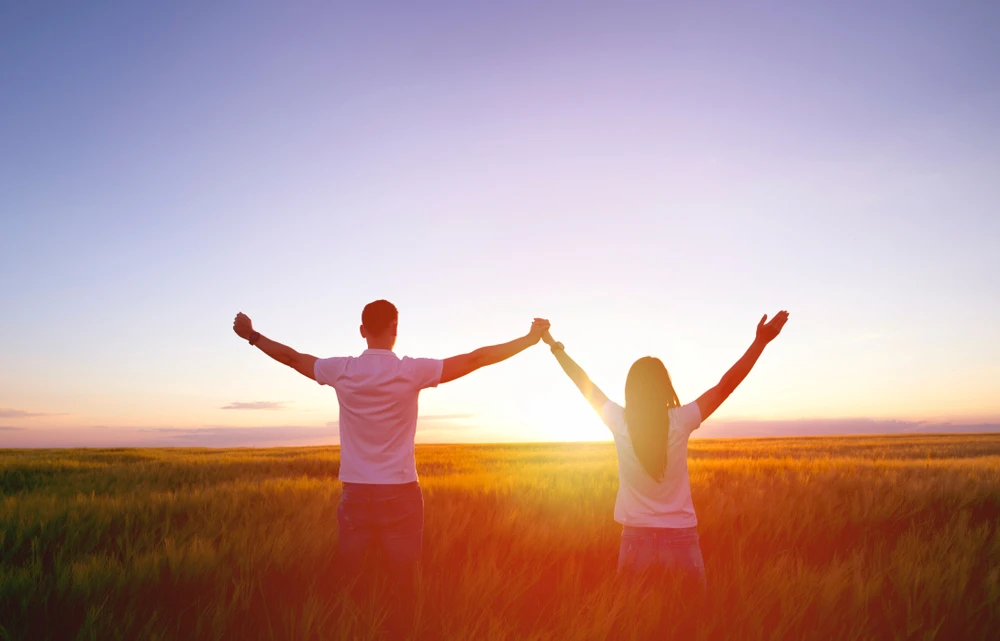 For many, the first thing that comes to mind at the mention of online dating is hook-up apps. 
People are constantly swiping left and right based on appearance, making it difficult to form genuine relationships and instead of getting caught up in flirty conversation that leads to nowhere holy. 
Better understanding what to expect as you navigate through the dating pool is essential to your success in Christian online dating. 
Get to Know Modern Dating Culture
Physical appearance tends to be one of the biggest motivating factors when it comes to online dating; since there's an opportunity to choose who you want to talk to based solely on the way they look, it can be discouraging at times. 
As a Christian dating online, you have to look past all that - and understand that not everyone is focused on physical appearance. Some people are looking for a connection with someone based on their personal interests, character, personality, passions, and morals. Once you find someone who wants to get to know you for you, it may feel less intimidating to find your perfect match.
Be Mindful of Who You Trust
Since online dating involves meeting people behind the screen, you may end up talking to a mixed bag of people. 
Scammers often browse online dating sites, looking for vulnerable people who they can get to know on a personal level until they feel comfortable enough to ask for money. Be mindful of the type of information you give out, and don't trust anyone fully until you can have a phone conversation, video chat, or meet in person. 
Self-awareness is key in Christian online dating; mindfulness will keep you in a safe place while you get to know others on dating websites and dating apps 
Learn the Term "Catfishing"
Online dating doesn't only involve scammers - it also involves deceivers. Some people use an outdated photo as their profile picture, while others pretend to be someone else altogether. 
Online dating makes it easy for people to make up the life they always wanted to live and share it with someone they've never met before. 
This is where chatting over the phone or webcam also comes in handy - if someone is hesitant to connect over a vocal medium, it might not be because they're shy, they are likely a "catfish" or someone who uses a fictional persona to get you to talk to them. 
When Should You Talk About Religion When Dating?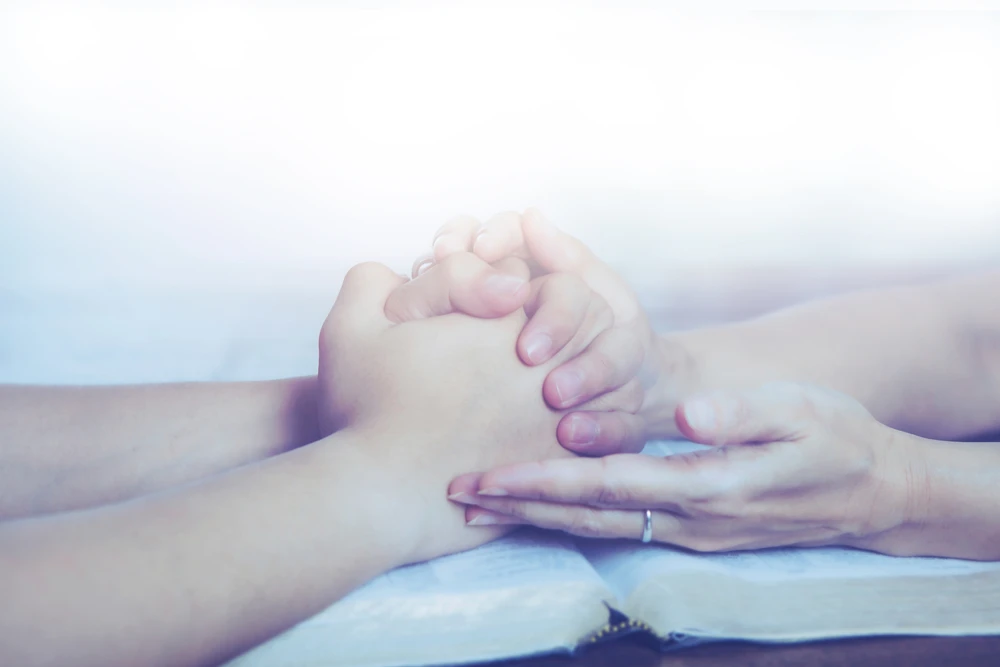 If you've started your journey in online dating and you've found someone who you believe to be worth your time, it's important to bring up your morals and beliefs. Talking about religion is an important aspect of Christian online dating - for many people, this can be the make-or-break lifestyle topic. 
Talking about religion can be tricky, but it can also pose an opportunity for so many other discussions! It can guide the conversation on family values and cultural backgrounds, or dive even deeper into talks about purity and sex before marriage. 
Because all of these talking points are very important factors to address before having a successful relationship, it's important to have this conversation on the first or second date. If you haven't gone on an in-person get-together yet, you can have this conversation a few days down the line while chatting online. 
Remember: not everyone is religious. This could be something that deters someone away from you. Just remember that the person you're meant to be with is all in God's plan - that special someone will make their way into your inbox eventually. 
FarmersOnly: Christian Online Dating Made Easy   
Online dating can be difficult enough. 
Why should you have to waste your time wondering if your potential match goes to Church, prays, or follows religion altogether? 
Instead of going on a bunch of dates with someone only to find that they don't have similar interests, morals, and values, sign up for our dating site, FarmersOnly.com and find Christians near you.
Online dating for Christians has never been easier. We may be known for helping farmers and country folk find their perfect match, but we believe these hardworking individuals have similar values to Christians, making up a great option for a Christian dating site as well. 
Once you set up your profile, you can create a bio that states your religious beliefs and views. This makes it easier for people to get an understanding of who you are before they match with you! This means you can filter through the people who don't share your values and instantly connect with a Christian who does. 
This helps us help you; simplifying online dating for Christian singles makes it easier to find your perfect match in a timely manner. 
Gone are the days of beating around the bush until you work up the courage to talk about your religious views and beliefs. Instead, this is how you can start the conversation!
Are you ready to browse other Christian singles and find the one for you? Sign up for FarmersOnly.com today.