Invalid Date
How to Set Up an Online Dating Profile as a Senior That Will Make You Irresistible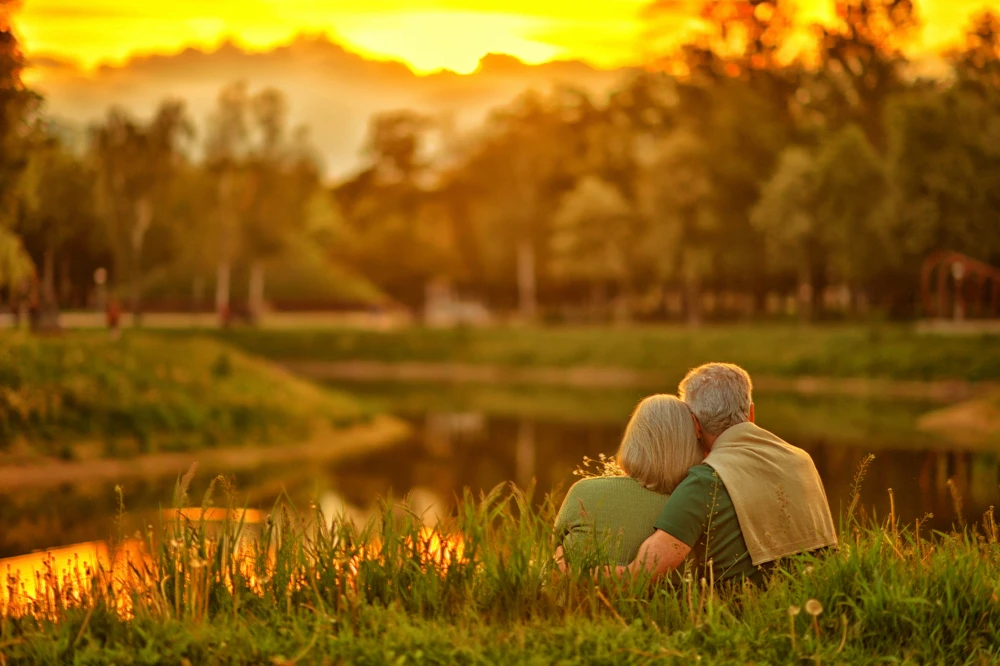 Seniors, do you know how to write a dating profile that will help you stand out in a crowd?
You may have already noticed that dating has changed since you first started. Online dating sites have really taken off, and many seniors are finding great folks on them. But finding the right men and women starts with your profile. Your dating profile is today's equivalent of making eye contact at the school dance.
To help you make that great first impression, we have some tips that will help catch that special someone's eye. We'll start with some general advice and then look specifically at how to write a dating profile to attract men and women.
Tips for every dating profile
No matter who you are or who you are trying to woo, there are a few rules of thumb that always apply for dating profiles. 
Be honest
Online dating works best when it can help you find someone who likes you for who you truly are. That requires honesty. Your dating profile should reveal who you are, and not a made-up version of yourself. 
So be honest about your age, your values, your beliefs, and anything else that you include. As we'll discuss more in a moment, if there are things that a match must-have for you to be interested, it's okay to say so.
Show your personality
You are unique and special, so don't be afraid to show your personality when you are writing your profile. If you are fun and playful by nature, make that profile match. If you are a bit of a wallflower, it's okay to stay mellow. A good profile for seniors helps others know who you are in real life.
One word of advice, though. Upbeat attitudes tend to get more attention than grouchy ones in dating profiles. Keep this in mind if you tend to be the salty sort who bears the weight of the world on your shoulders.
Describe your lifestyle
In your profile, talk about your lifestyle. If you are a homebody, that's good information. If you love to ride horses every weekend, spend hours fly-fishing in peace, or take those fabled long walks on the beach, say so.
Be open about what you are looking for
If you have preferences about what makes a good match, be open about that in your profile. If religion is a key thing in your life, make sure it is in your match. If you are allergic to cigarette smoke, smokers may want to look elsewhere. Love comes in all shapes and sizes, so if you are game for the adventure, then you can say that too!
Use a great photo
In your profile, use a good quality picture of yourself. Make sure that it's relatively recent. It's probably a good idea to steer clear of selfies taken in the bathroom or the car, so if you need to, ask a neighbor or grandchild for help. In your photo, 
Show off your face

Make sure it's in focus

Use good lighting
Studies show that smiling in a dating profile picture makes you look more approachable. So consider a nice warm smile. You might also want to share more than one photo–maybe a picture of you doing a favorite activity.
How to write a dating profile for a 50-plus-year-old woman
And now for some specific advice for the ladies. Gentlemen, you may want to skip this section.
Most successful examples of dating profiles for females over 50 are simple, direct, and to the point. "My name is Sally, and I like to get my hands dirty in the garden. I love animals, and would love to spend time with a man who knows his way around the stable."
What are your favorite activities? What can you and your new beau do together? Talk about your background, your preferences, and your dreams for the future.
Senior men want to meet approachable, compassionate women. They prefer women who take pride in themselves. For a woman over 50, dating profiles are examples of opportunities to be your best self, whether you are most at home in a sundress and flip-flops or a good pair of boots.
How to write a dating profile for men over 50
There are a number of ways for senior men to catch the eye of the perfect woman. 
Write about who you are now, and where you've been all her life. Have you been out to see the world? Do you live on the land your granddaddy plowed? Do you have a gold medal in the luge? 
Remember to be honest, but it's okay to brag (a little). And don't be afraid to show your softer side.
Your profile photos should show warmth, compassion, and kindness. And your profile should match.
When you write an online dating profile, think of it as a dating game–what have I got that she wants? Are you an expert dancer? Can you toss a hay bale a country mile? Senior dating is about quality men finding the perfect gal.
Our very best online dating profile tip for all seniors is to make one. At FarmersOnly.com we take pride in our ability to help seniors just like you find love. It's safe to take a chance and put yourself out there, again or for the first time. 
As we've said on our blog, "Love doesn't have an age. You can fall for someone when you're 18, and you can find the love of your life when you're 80 as well. Whether you're a widow, divorced, or spent decades of your life searching for your perfect match, FarmersOnly.com can help you find that special someone."
Even if life has started to slow down, that doesn't mean that you have to.
Sign Up for FarmersOnly - find other senior singles today!